This past several weeks... actually the past 2 months or so have been a whirlwind of activity. Last Friday marked my 26th Birthday. Many of you wished me well and made that day very special for me, so i would like to say Thank You, to all of you who did. Yesterday I finished with the bulk of moving into my studio, still have to pack up a couple more small boxes and take them over, then i have the task of unpacking and setting up my studio... This should prove interesting and fun since i had the help of a few family members who just threw things into boxes, not knowing the method to my madness of what only looks to them like junk. I barely have time to do this now, but I promised and failed to make good on my promise to post this work in progress last week (I hope you'll forgive me Lin).
As with almost all of my work, there are many layers of meaning as well as media involved in making this piece. Layers of magazine cutouts as well as image transfers made through a special immersion process create a portrait of women, old and young, living their multi-layered, multi-facedted lives- dancing, working, sweating, crying, communing with God and their children/families... Images of celebrities and women of interest to me- women whose lives are & were studded by pain and struggle as well as blessed and cursed with glamour, talent, beauty, brains and legendary voices and careers, such as Lady Day (Billie Holiday), Marilyn Monroe,Betty Boop (hehehe), Emily Dickenson, Natalie Merchant, Coco Chanel, and The Black Madonna. These images build a base to which the painting is applied adding further depth and meaning to the piece.
A fist clutches a butterfly- her life and her innocence violated, her beauty and power made only more evident by the one that violates her and tries to keep her from freedom. On another level this image represents and is dedicated to anyOne or any Group of people who have ever been oppressed, enslaved, violated, betrayed, rejected or neglected, or "kept in your place". Your beauty and strength will always overshadow and haunt your oppressors if they dont change their ways. Be watchful that you dont become an oppressor as you learn to fly.
More about this piece, and more photos of progress soon to come as it unfolds and reveals itself to me. Also, if you're at all interested, i will be posting pics of my studio space, here in my bedroom/office/studio (the before pics) as well as pics of my new studio, in Historic Southend as it takes shape and becomes a home and haven for art making. Thank you for your time and for your love and support, for believing in me and for encouraging me to make fear my doormat and stomp on it as i take hold of my dreams and to all those who have been coming to my journal over the years. Love and blessings to you all.
So, without further ado, here is my work in progress, first painting from my new series, Black and White and Red [/Read] All Over.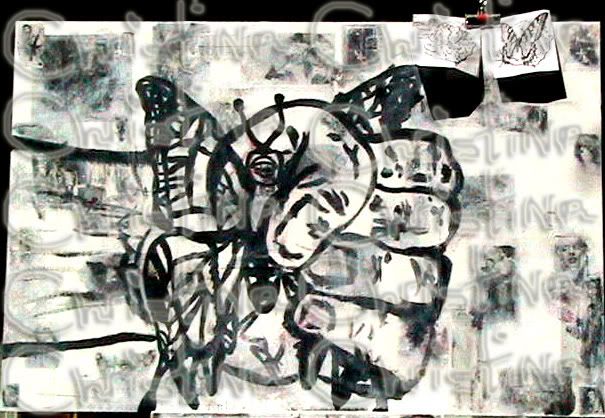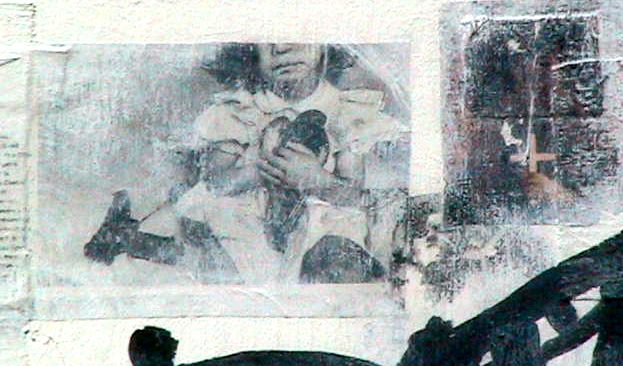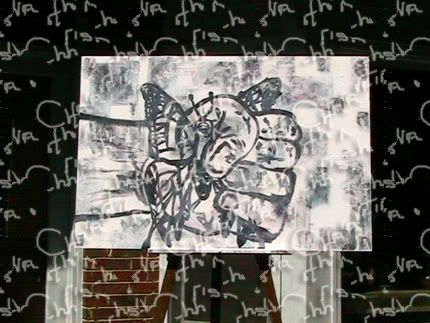 DETAILS: